Burton Step On® - Save the Date!
12th October 2021 | 0 comments
Save the date! The new Step On® binding collection drops on October 18. 2021. Get right to riding with fresh colorways and styles.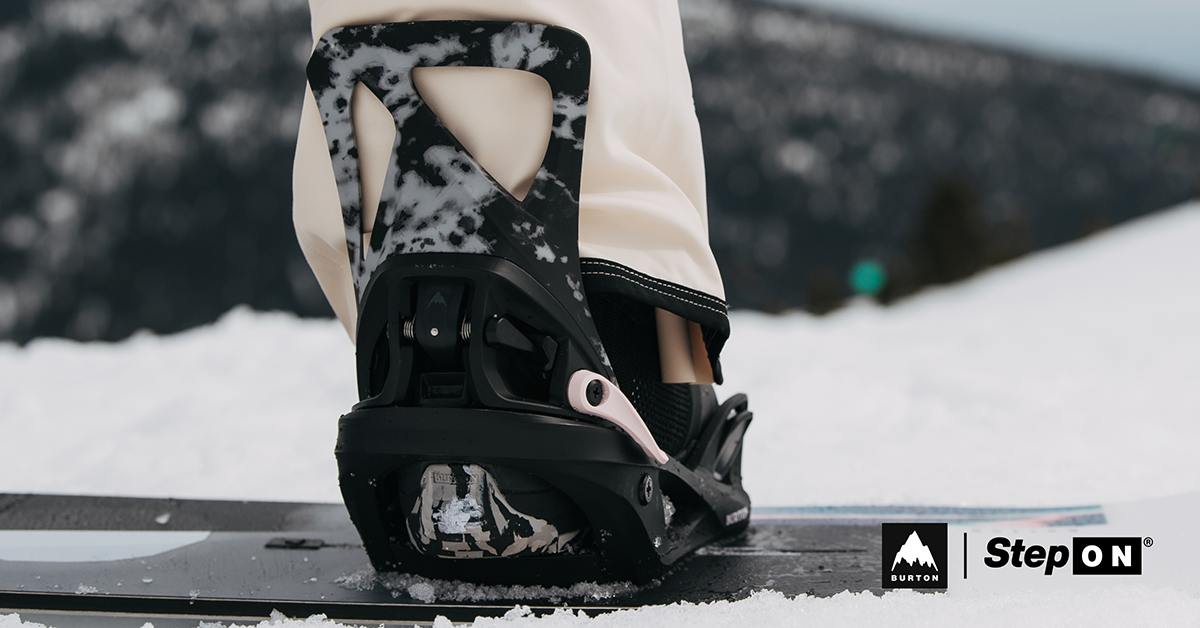 Burton describes Step On as the most intuitive boot-binding system for riders of all levels, providing maximum performance and control in one incredibly simple system. It's Step On and go.
FAQ
Will Step On bindings release if you fall (like skiing)?
NO. Step On bindings are just like regular bindings. Your boot will only come out of the bindings when the release lever is pulled and secure.
Will ice / snow build up prevent you from stepping on?
NO. But, just like regular bindings, you need to remove snow and ice from the baseplate before putting your foot down.
Are Step On bindings compatible with non-Burton boards?
YES. They are compatible with all standard hole patterns and the channel.
Is Step On a system that can be attached to any boot?
NO. Step On is a full system that requires compatible boots and bindings.
When are they going to be available in larger sizes?
This winter! Sizes 14 and 15 will be in the 2021-22 line up.
"I just don't trust Step On they seem unsafe."
Step Ons three connection points – two by the toe and one by the heel, deliver unmatched security. The system goes through the same rigorous testing as the rest of our bindings (and meets all legal safety standards).
"They didn't work well in the 90's… why would they work well now?"
Just like ALL technology, Step On tech has drastically improved in the last 30 years. These aren't your parent's bindings any more...
"Why are they SO expensive, lower the price and I'll be interested."
The Step On system's price is in line with Mid to High-end boots & bindings. Packages start as low as $579.00. Keep in mind, you are getting boots AND bindings with one purchase.
"Do they still make the clicking sound?"
2.0 Toe hooks reduce the clicking noise and make it easier to get in & out.
"These are for beginners, no real snowboarder would ever use them."
Step On is used, tested and performs in all terrain. Yes, the nature of the system is great for beginners. But the application is great for ANY snowboarder.
"I heard people are getting stuck in the bindings… I'm not interested."
We have recieved very few reports of people getting stuck in the bindings. If someone gets stuck, it is user error. The pant clip is on very pair of bindings and should be used as instructed.
More articles from this category News