Loyalty Card
Our loyalty program allows you to achieve up to 20 % purchase discount on our online store as well as at our shop in Brno. Earn points for shopping at your Loyalty Card and get great discounts, cheaper shipping, and other benefits!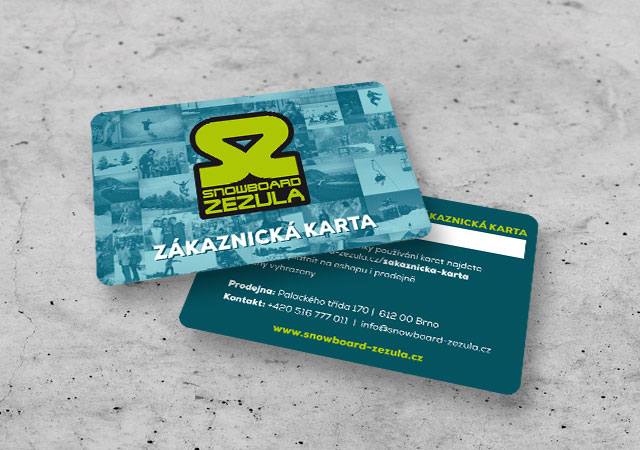 How can you obtain the Loyalty Card?
You obtain your own Loyalty Card after your first purchase in our online store as well as at our shop in Brno. For each purchase, you will receive points in the amount of money you have spent (1 € is about 25 points). If you request the Loyalty Card during the order, you will receive an extra 3% discount on your first purchase.
The more points you collect the higher discount you get. You can get discounts up to 20 % on new goods!
The Loyalty Card is for free and you will not be obligated in any way.
| Total number of points | Discounts |
| --- | --- |
| 0 - 5.000 points | 8 % |
| 5.001 - 10.000 ;points | 10 % |
| 10.001 - 15.000;points | 12 % |
| 15.001 - 20.000;points | 14 % |
| 20.001 - 25.000;points | 16% |
| 25.000 - 30.000;points | 18 % |
| 30.001 and more points | 20 % |
Adding points
The amount of points added to your card is equal to the price spent on the goods and services you have paid for (which means the price after the discount). You earn points at your first purchase already!
We provide discounts that correspond to the number of points that have been gained in the past three years (1.095 days). Points gained more than three years (1.095 days) ago will be reset automatically.
Advantages for Loyalty Card holders
discounts up to 20 % on your purchases on the online store and at our shop in Brno
Snowboard Zezula services discount (rental and service)
favorable shipping cost when buying on the online store
extra discount +3 % on goods on sale, special offers and snowboard sets (wakeboard sets)
Discounts for ISIC and other cards holders (ITIC, Alive)
We offer a 10 % discount for ISIC (ITIC, Alive) card holders.
Goods discounts policy
discounts can only be applied to non discounted goods, rental, and services
discounts don't refer to snowboard sets, goods on sale and vouchers
discounts don't sum up and can not be applied retroactively
discounts can not be applied to Ortovox Ava Bags and Avalanche sets
changes in the discount system reserved