In the Christmas gift ideas section you will find an inspiration for Christmas gifts for your loved ones.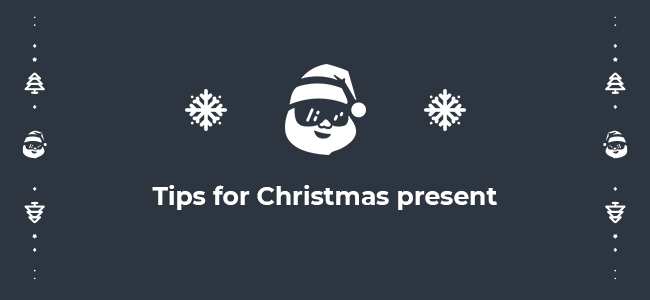 Extended period for the replacement of goods
Are you afraid that you won't be able to replace your Christmas gifts within the 14-day period? No worries. If you buy them in the period from 29 November to 24 December 2020, you can replace your goods till 20 January 2021.
Return of goods is covered by the fourteen day period. Replacing the goods for cheaper ones and the refund of the differential amount may also be done only during the cooling-off period of fourteen days.
The cooling-off period for goods return or cash back is now extended for ZEZULA Club members till 20 January 2021. Sign up and become a member of the ZEZULA Club.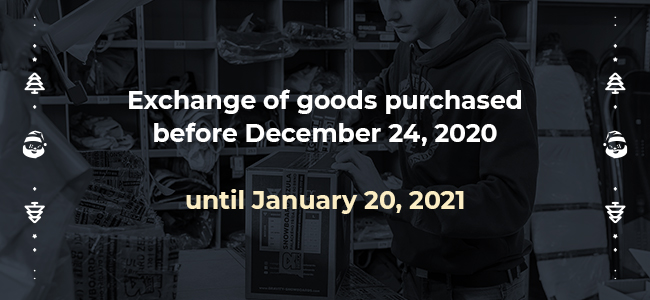 Have your gifts delivered by Christmas
Orders received by 16 December 2020 till the noon can be delivered by the Christmas Day in time (no later than 23 December). However, avoid last minute orders, as carriers may be extremely busy in the period before Christmas. We will still accept the orders done after that date with the possibility for you to pick up the goods in person at our store in Brno.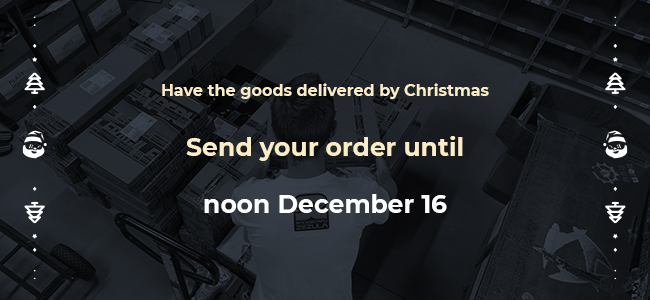 Pick up at the store in Brno until the noon on 24 December
You can pick up the ordered goods at our store until the noon on 24 December.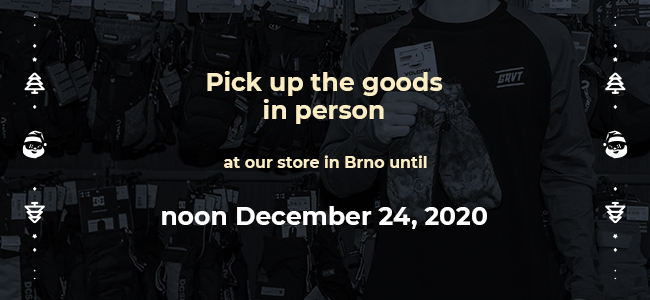 Online gift card
An online gift voucher is a quick and convenient way to get a gift for your loved ones in minutes without having to get up from the chair you are currently sitting on. You simply set the amount yourself, type a dedication, enter your e-mail and make a payment by credit card. In a moment, you will receive a PDF file showing a gift voucher with the required amount and dedication. You can print the voucher at home and you're ready to go.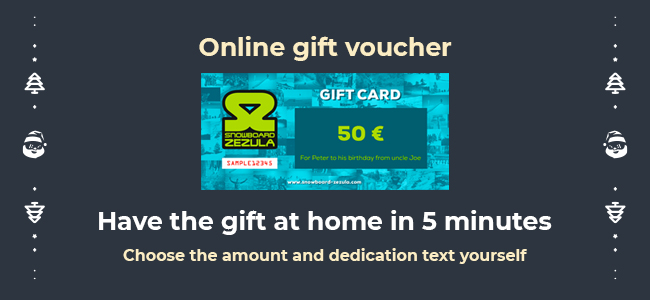 Opening hours during the Christmas period
On Saturday, December 24, 2020, our store in Brno is open from 9:00am to 12:00am
| | |
| --- | --- |
| 23. 12. | 10:00am – 19:00pm |
| 24. 12. | 9:00am – 12:00am |
| 25. 12. - 26. 12. | Closed |
| 27. 12. - 30. 12. | 10:00am – 17:00pm |
| 31. 12. - 1. 1. | Closed |
| 2. 1. | 10:00am - 19:00pm |