Payment Options
Cash on Delivery
You will pay the amount of money for goods upon cash on delivery or, in case the shipment is delivered via PPL, with your credit card.
Credit Card - online
We accept the following credit cards: VISA, VISA Electron, MasterCard a Maestro.
The data from your credit card will be transfered directly to the bank, not to the seller (SNOWBOARD ZEZULA). None of the employees has access to your credit card data.
How to pay with your credit card?
Choose the payment option "credit card" during the ordering process. After verifying the order you will be lead to a page where you can enter your credit card details. We suggest that you have your card details (card company, name of the card owner, card number, date of validity and the safety code) on hand. As soon as you have fully entered this data, your order will continue being processed.
It's quick and safe!
PayU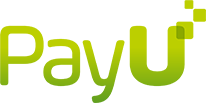 PayU Payment Gateway is a system developed for online stores. It conveys a simple, fast and secure online payments. PayU associates payment methods of most banks operating on the Czech market. PayU is operating under a permit granted by the Czech National Bank for the provision of payment services and is also a subject to the specified control.

Google Pay
Fast and secure online payment method

PLATBA 24
Quick transfer from Česká spořitelna trough online banking

mPeníze
Quick transfer from MBank through online banking

MojePlatba
Quick transfer from Komerční banka through online banking

ePlatby
Quick transfer from Raiffeisenbank through online banking

Moneta Money Bank
Quick transfer from Moneta Money Bank through online banking

Sberbank
Quick transfer from Sberbank through online banking

Fio banka
Quick transfer from Fio banka through online banking

Era
Quick transfer from Era through online banking

ČSOB
Quick transfer from ČSOB through online banking

UniCredit Bank
Quick transfer from UniCredit Bank through online banking
How does it work?
Money is transferred to the seller's account within a few minutes. This allows the seller to send the goods faster. Your bank guarantees the transaction security, as payment is made directly in your online banking. After logging into your online banking you will be submitted to a pre-filled payment order containing all the necessary information for payment. Confirm. Done.