Boots Nitro Team Tls
Goods is on stock
Free delivery from over 100.00 € order value
2836 places for Personal Pickup in the Czech Republic and Slovakia
We deliver probably on Friday 22. 1.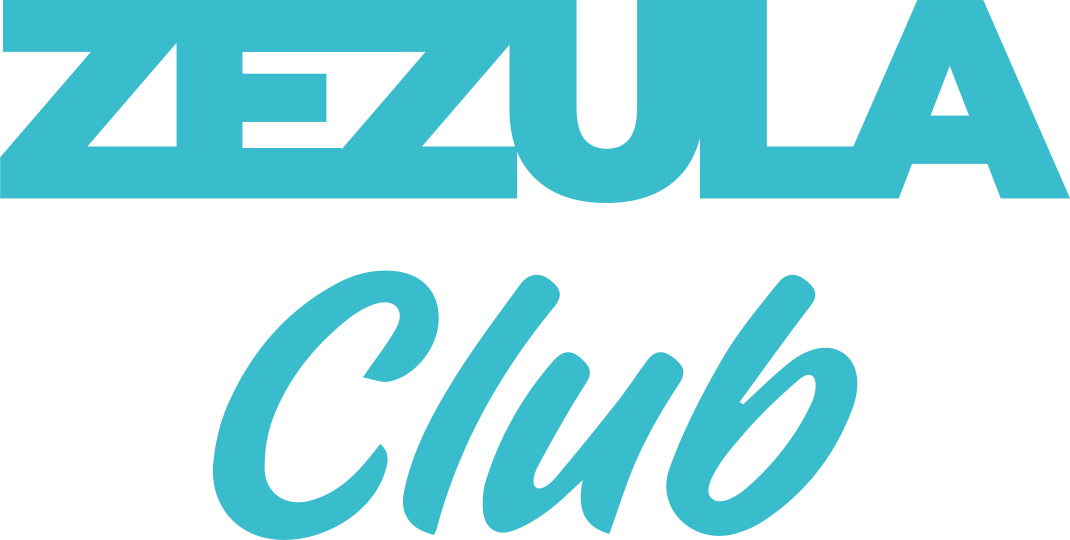 ZEZULA Club is a loyalty program for customers of SNOWBOARD ZEZULA. Members can buy cheaper and enjoy exclusive club benefits.
Become a member of ZEZULA Club and get many benefits!
ZEZULA Club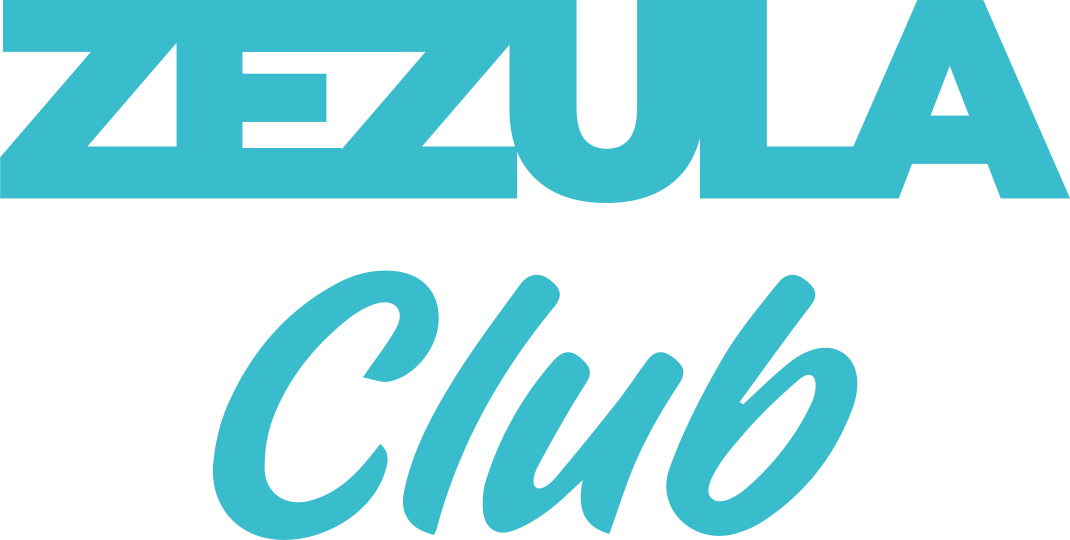 ZEZULA Club is a loyalty program for customers of SNOWBOARD ZEZULA. Every customer who signs up automatically becomes a member of ZEZULA Club and can buy cheaper and enjoy exclusive club benefits:
up to 20% off non-discount items at eshop and store
cheaper shipping
lower free shipping limits
Order priority
special discounts on already discounted items
discount on rental and service at SNOWBOARD ZEZULA
Description
Nitro Team TLS snowboard boots
With these SNB boots you will take your experience and performance on the slope to a completely different level. One of the best snowboard brands, Nitro, offers some of the most flexible and versatile boots you can wear. They respond perfectly to changes of direction, and are extremely comfortable yet uncompromising when it comes to gripping the foot.
The main features are the VIBRAM ECOSTEP sole, which is durable and has excellent traction even on slippery surfaces. The Cloud 9 inner liner is equipped with a D3O® shock-resistant cushion, is light, comfortable to wear and provides excellent thermal insulation properties. The area under the heel is equipped with air damping, so you can wake up on the slope and go straight to bed without feeling pain in the heel.
The Ortholite® insole takes care of the vault and its fixation. Traditional ILS lacing and RE/LACE lock allow you to tighten the boots anytime, anywhere. To prevent freezing, the foot is protected with Therminator Shield foil. The boots are recommended by names such as Eero Ettala or Marcus Kleveland.
What you can look forward to
Durable Vibram ECOSTEP sole
EVA midsole
Air damping voltage
Cloud 9 inner liner
ILS cartridge download
RE / LACE liner tightening
ORTHOLITE® insole
TLS 5 TWIN Lacing system
Improved reinforcement
BAIL OUT system
Flex Link design
Hardness: 8
Freedom: 2
Comfort: 9
Size Chart
| UK | 6 | 6,5 | 7 | 7,5 | 8 | 8,5 | 9 | 9,5 | 10 | 10,5 | 11 | 11,5 | 12 | 12,5 | 13 | 14 |
| --- | --- | --- | --- | --- | --- | --- | --- | --- | --- | --- | --- | --- | --- | --- | --- | --- |
| EUR | 38 2/3 | 39 1/3 | 40 | 40 2/3 | 41 1/3 | 42 | 42 1/3 | 43 1/3 | 44 | 44 2/3 | 45 1/3 | 46 | 46 2/3 | 47 1/3 | 48 | 49 1/3 |
| US | 7 | 7,5 | 8 | 8,5 | 9 | 9,5 | 10 | 10,5 | 11 | 11,5 | 12 | 12,5 | 13 | 13,5 | 14 | 15 |
| CM | 25 | 25,5 | 26 | 26,5 | 27 | 27,5 | 28 | 28,5 | 29 | 29,5 | 30 | 30,5 | 31 | 31,5 | 32 | 33 |
How to choose your equipment?
How to choose snowboard boots
Choosing new snowboard boots? It may be a piece of cake if you know a few important principles. There are several parameters that are critical to choosing the right ones. The main ones are
size and overall flex
. Read the masterclass on how to...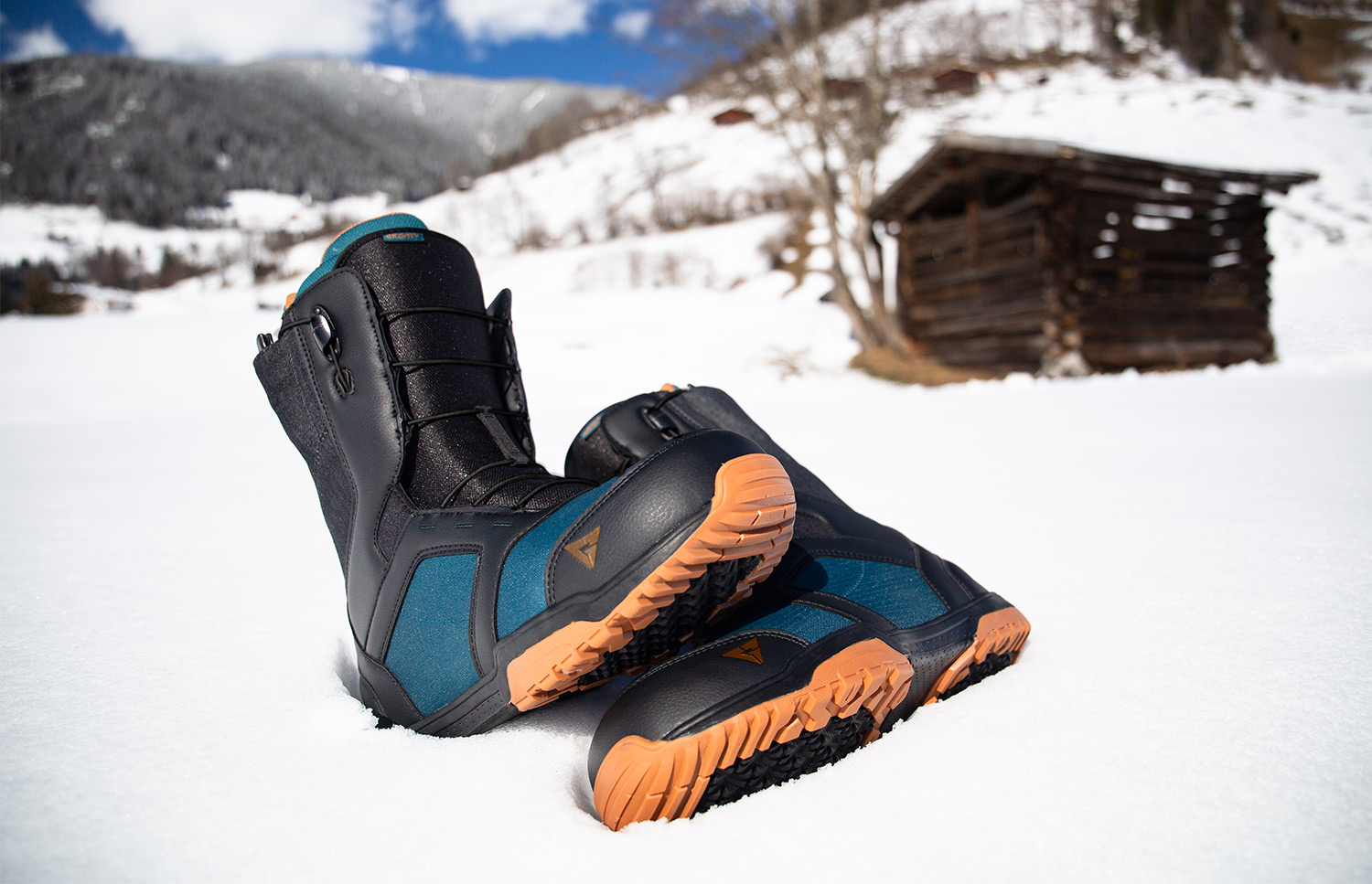 Better to see once than hear a hundred times
In addition to the article, check out the video tutorial in which our advisor Dominik will tell you what you should know when choosing your snowboard boots »
And now enjoy the article...
Boot size
The size chart, which you can find in the detailed description of all snowboard boots, will help you choose the right size. If you don't know the size of your foot according to the chart (UK, US, EUR), you can easily measure it at home. Take a ruler or a meter and measure your entire foot from the heel to the end of the longest finger. The MONDO sizing in the table is given in centimeters. The boot should then be half a centimeter larger than your foot.
[produkty1]
Keep in mind that it is important that you try the snowboard boots in socks in which you will later ride. Tighten the inner shoe as much as possible and fasten the boot as firmly as if you were going straight down the slope. The shoe should hug the leg perfectly after the tightening. Even before you go on your first snowboarding trip, it's good to put the boots on at home and walk in them for a while. Once you spend about half an hour in them, you should immediately see if the boots fit well and don't squeeze your feet. Your foot must not move in the boot and neither should your heel lift. It is also good to know that it is necessary to spend more time choosing women's boots compared to men's boots. Women's feet have different shapes, so they need enough time and space to choose the appropriate snowboard boots. And the last, but a very important detail: watch out for the difference between the right and the left foot. Always therefore try both boots.
[produkty2]
Even if you choose the right size, your boot may not fit perfectly. It may be too wide, low in the instep area, or it will squeeze your ankle - there are many reasons why not each pair in the world will fit you and it is hard to estimate them all in advance. Therefore, we try to do our best to make your purchase as trouble-free as possible. If you buy snowboard boots from our store that don't fit you, you have the opportunity to replace them, or we will provide you with the full refund. Just send the boots back with a proof of the purchase. If you happen to find yourself in this situation, you can find more information in the Returns section.
Flex (stiffness) of the boot
The stiffness of the snowboard boot is related to the specific riding style on the slope. Freestyle boots are softer, which allows for greater freedom at bends over the tongue of the boot. For freeride, that is, fast and aggressive riding, stiffer boots are better, giving you more support through the tongue and the ankle area.
[produkty3]
Classic laces, Boa, or Fast Lace system?
Manufacturers of snowboard boots offer along with classic laces also various fast lacing systems. Thanks to them, it is possible to tighten the boot much faster and with less effort. That way you can spend more time riding. The first of them is fast lacing system (Fast Lace or ATOP). Some systems - such as the Boa system of Nidecker and Burton - even allow the tightening of the instep and shin area separately. Fast lacing systems are reliable and proven, but as it goes with the quality gear, the boots with such systems are also more costly.
For the ultimate in comfort on the hill, don't forget about the boot liners. They have cushioning properties, but are also anatomically shaped, breathable and support the foot arch. In short, it's all about the details. At the moment, you can get snowboard boot liners in all sizes, so whether you have small or big feet, you will definitely find the right ones!

Colorways