10% discount for ISIC Card holders
The ISIC, ITIC, and Alive Card holders will enjoy a 10% discount, which can be applied only on new undiscounted goods. The 10% discount cannot be cumulated with other discounts.
Free delivery up to 60 € order value to Czech and Slovak republic!
Shipping costs to Czech and Slovak Republic are 4 €. Orders with order value over 60 € is delivered for free!!
We're fast! We will pack, send and deliver up to 24 h
We know that speed of delivery is crucial for your satisfaction. Our online store has been working for many years now, so we know how to deliver your package on time.
Verified by Customers
99% of our customers were so satisfied purchasing with us, that they would recommend our online store to their friends! We've received the prestigious certificate "Verified by Customers" from the shopping mentor server Heureka.cz for long-term positive reviews of real customers.
In business since 1996
We have many years of experience in online sales. We know what our customers expect. The speed of delivery and good communication are crucial for your satisfaction and for our business, too.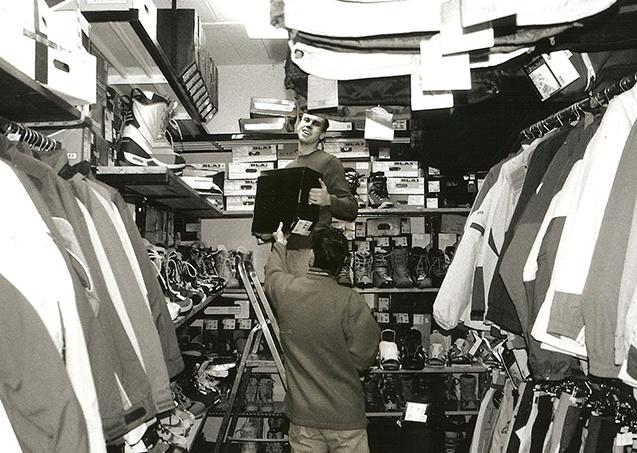 Shop in Jasminova Street in Brno, 2002
Store in Brno
You can see and touch all products displayed on our online store in our new store in Brno. A few meters away from the store there is a public transport stop, or you can use a spacious parking lot right behind the store.
Opening hours
Search for public transport
Arrival description - getting there by car
All products in stock!
All products displayed in our shop are in stock, you do not have to wait for delivery for days. We pack and ship the ordered goods immediately. More than 95% of packages will be delivered the next day after ordering! Complete range of displayed merchandise can also be found on our store in Brno!
Professional Service and Repairs
We will provide a complete professional snowboard service (allover base and edges grinding). We are also able to repair severe damages (torn edges, unstuck snowboards, deep trenches in the base surface, etc.). A large number of spare parts for bindings on the stock.
Likewise, we deal with repairs of wakeboarding equipment.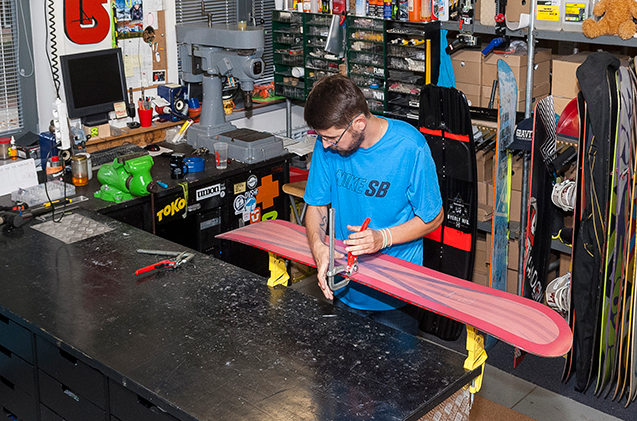 Service and Repairs price list
Spare parts
Special Offers, Discounts, Sales
Each week, we have special offers for product categories or brands. This way, you can buy a product with a big discount. You can find goods from older collections in the Sale category, up to 70% off. If you want to buy snowboarding hardware for a favorable price, check the Snowboard Sets category.
Special Offers
Sale
Snowboard Sets
Customer Service
Any questions? Don't hesitate to contact us!